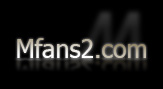 S6s420g gear wheel set parts
BMW M3 E46
Cabrio Europe
S54
Supplement
Transmission parts for complete-repair Only On request. For this repair, there is no Repair-instruction or special-tool. The Repair should only be made by qualified Personal, at best by BMW partner Organization. BMW does not assume Liability and damages caused through Improper repair.
#
Description
Partnumber
Supplement
Date

Quantity

Weight
Price

HKD

Output flange

1

1
Shim

2

2

2

2

2

2

2

2

2

2

2

2

2

2
Collar nut

3

1
The contents of the BMW M parts & accessories catalog provided for acquaintance purposes only.
Part numbers, descriptions, prices and applicability information have been obtained from public sources on the Internet. We are not responsible for any data inconsistency and possible inconvenience caused. Contact your local parts supplier to get precise information about parts.