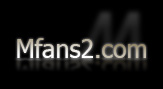 Indiv.decorative strips, parts, leather
BMW M3 E46
Cabrio Europe
S54
Supplement
Only applies to Individual vehicles with upholstery Code Z1XX Or SA 940 = option in general --------------------------- Important! Series parts or retrofits not Possible via this order no.
--------------------------- Specify when ordering: part no., dealer No., chassis no., leather color
#
Description
Partnumber
Supplement
Date

Quantity

Weight
Price

HKD

Decorative strip, dashboard right

1

1
Decorative strip, dashboard center

2

1
Decorative strip, dashboard left

4

1
The contents of the BMW M parts & accessories catalog provided for acquaintance purposes only.
Part numbers, descriptions, prices and applicability information have been obtained from public sources on the Internet. We are not responsible for any data inconsistency and possible inconvenience caused. Contact your local parts supplier to get precise information about parts.